"

Meet Me at The Edge started from the physical experience of living on the edge of the land

…

"
–

Mercedes Kemp, Writer & Founding Artist
Meet Me at The Edge started from the physical experience of living on the edge of the land. At a time like no other. The monotony of lockdown was punctuated by daily walks on the cliffs of Botallack, where I've lived for more than forty years. In all weathers. A meditative time. As the first lockdown eased, Mydd, Vicky, Josh and Julie joined the daily walks. They too, had been walking, but now we could do it together. We walked and walked, we found new paths, we observed weather changes, the colours of the sea, its textures. It was like an affirmation of belonging, of being of the place. We started to consider the meanings of living on the edge, the tension between isolation and connectedness. We thought of other edges. The edge of solitude and loneliness, the edge of love, the edge of tolerance and endurance, the edge of meaning, the edge of belonging.  Out of these conversations the idea emerged of a meeting of people at the edge of the cliff. At this time of great uncertainty, we could stand together at the edge of the world and speak out what the edge meant to us. A small assembly of hope. A simple act of solidarity. We reached out to people across Cornwall and beyond asking the question: What is your edge? We experimented with the form, creating an immersive binaural soundscape with the voices we had gathered. There was an intensive period of writing text and music, of recording in more or less precarious circumstances. We tested the work on the cliff tops of Botallack. It felt complete. We were ready. 
And then new Covid regulations came into force and we had to cancel the event at the last minute, although we did perform it to a small group of people who had taken part in the process.  
The material we had felt too important to shelve. So, we spent the next few months creating the film version of Meet Me at The Edge. At the time of writing this, when we are yet to know where the next footstep will fall, it seems appropriate to assert our common humanity. 
Mercedes Kemp 
April 2021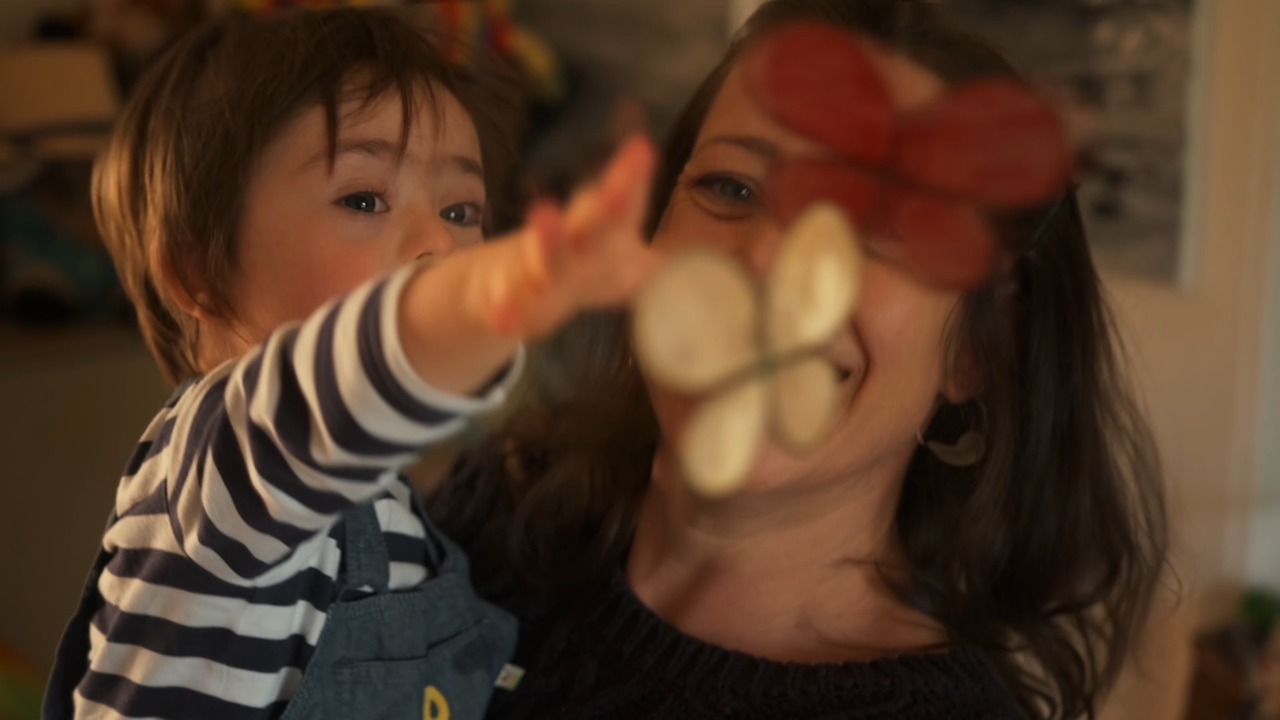 "…I've witnessed how people can use language without thought, and a new edge is then created, a divide, a 'them and us',
an 'other'
…"
Becca Hulbert – Creator, Language Creates Reality  
Meet Me at the Edge is a blend of real stories from people who have found their edge. Through witnessing this edge, Becca, mum to Arthur realised that people wanted to use inclusive language but often didn't know what this language looked like. She created the campaign Language Creates Reality to help. 
Language Creates Reality is a series of 11 cards exploring the importance of language when talking about Down syndrome.  
Worldwide, 1 in 1000 babies are born with Down syndrome. Becca's lived experience highlights the high level of systemic and societal discrimination that her and her son have encountered on a daily basis.  
'I want to build a world for my son which is one of inclusion, one of aspiration and one in which incorrect language, outdated prejudices and stereotypes are a thing of the past.' 
By taking 10 minutes to read this campaign and then sharing onwards – it will make a significant, positive difference to the lives of everyone who has, or loves someone who has Down syndrome and will lead to creating a more inclusive and enriched society, which is of benefit to everyone.  
Language Creates Reality has been designed and created in collaboration with Bear and Pear design studio. 
www.languagecreatesreality.com @languagecreates 
 www.bearandpear.co.uk @bearandpearstudio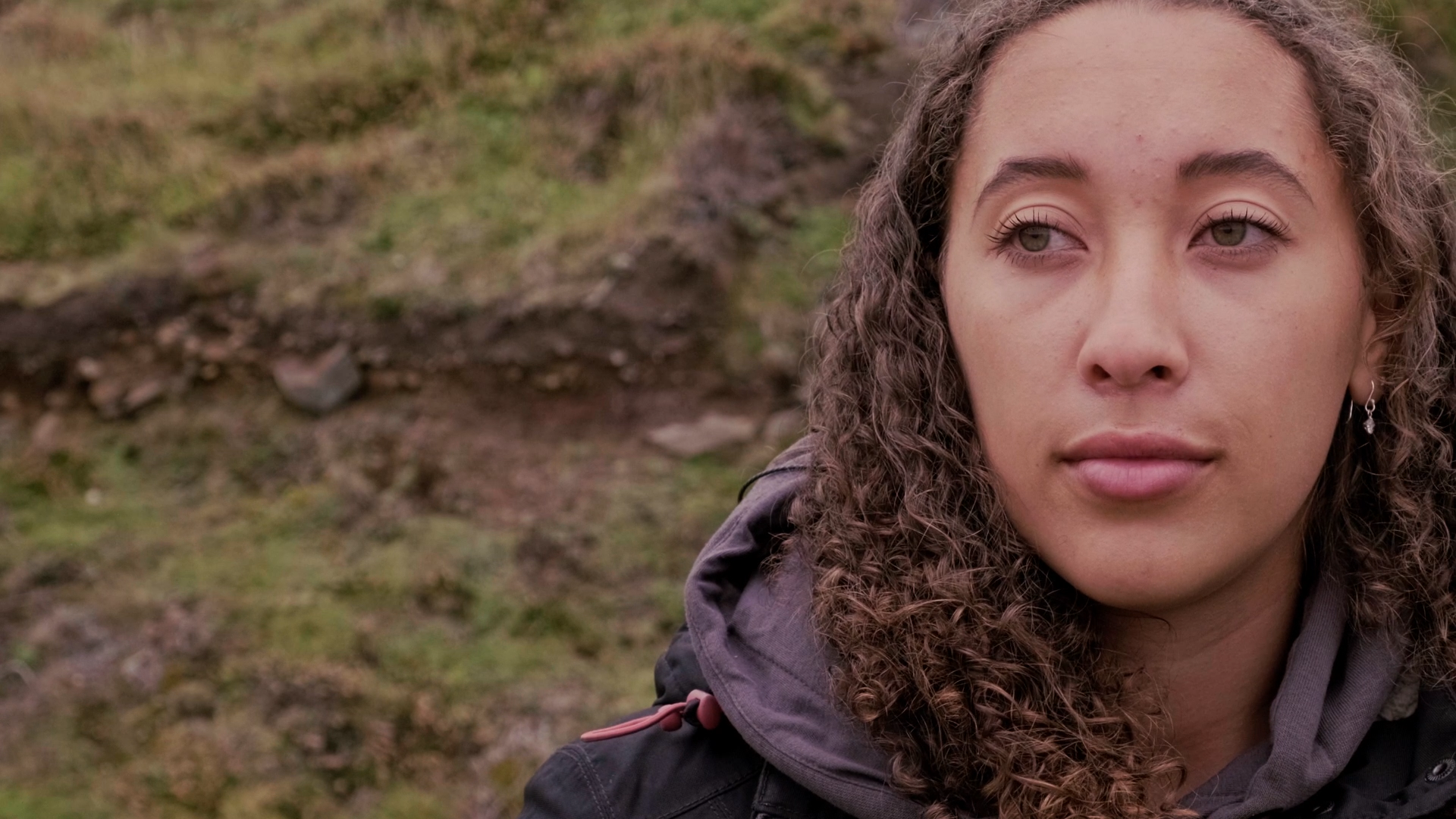 "I want to talk about colour. Since that murder that changed the world, I had a sudden awareness of my colour in Cornwall. That sudden jolt, a thought, of, oh yeah, some people don't see us as equal. My mind ran miles trying to comprehend the hatred that is still here over 400 years later. I came to the conclusion that the murder is past, present and future, all rolled into one action, one choice, one life. The colour of my skin makes me feel isolated but deeply connected to the people who look like me"  
 – Abi Hutchinson, Director of Black Voices Cornwall. 
Meet Me at The Edge is a blend of real stories from people who have found their edge, who know what it is to feel isolated, who recognise the power of human connection but often feel like 'other'. Recent graduate living in Cornwall, Abi Hutchinson a 22-year-old mixed race woman, is the director of Black Voices Cornwall; which exist to enable Cornwall to become an actively Anti-Racist county, bringing increased awareness and empowerment through communication, education and unification.  
@blackvoicescornwall  #blackvoicescornwall @BVCornwall  
To the End –  a song written by Vicky Abbott and performed by the Tuesday Night Fun Club is the main musical theme of Meet me at The Edge.  
The Penzance based choir, under the musical direction of Vicky – a Wildworks Associate Artist – were already learning the piece as part of their regular rehearsals when lockdown hit….  
Creative conversations between Mydd and Vicky soon revealed this piece to be the perfect fit for Meet Me at the Edge, and after more than 6 months of Zoom only encounters, Vicky was able to bring the choir 'together' to record. With the support of sound designer Ciaran Clarke, TNFC recorded their parts in small covid-safe groups whilst Ciaran's wizardry brought everything together into the final recording.  
Vicky says "It was a wonderful and emotional experience for the choir to be able to physically reconnect in some way, in order to create the recording of To the End." 
You may even have heard TNFC performing To the End on Radio 4 recently as they featured on Pick of the Week, and also the Newscast podcast after a choir member sent in a recording of what they'd been up to during lockdown. 
If you missed the premiere, Meet Me at The Edge is currently available free on our YouTube channel until 9th May 2021. 
The film is available in English, British Sign Language and an option with full audio description introduction. You can find the film below: